After watching the news and seeing the devastation from the band of killer tornadoes that ravaged the center of the country, we feel so lucky to be living in a nice, warm house, with our loved ones safe and everything snug. Our prayers go out daily to those affected by this horrible storm as we realize they have a very hard row to hoe, overcoming all that has happened. I ask that you join in my prayers too as that's all many of us can do.
I finally got another quarter of David's deer cut up. As we have lots of stewing and ground meat canned up in the pantry, I decided to make this one into mostly stew. So I spent the day cutting meat, then adding potatoes, carrots, onions, and celery, along with tomato sauce, in a turkey roasting pan. So far, I've got nine quarts and a pint canned up and a little more in the canner right now. It sure smells good!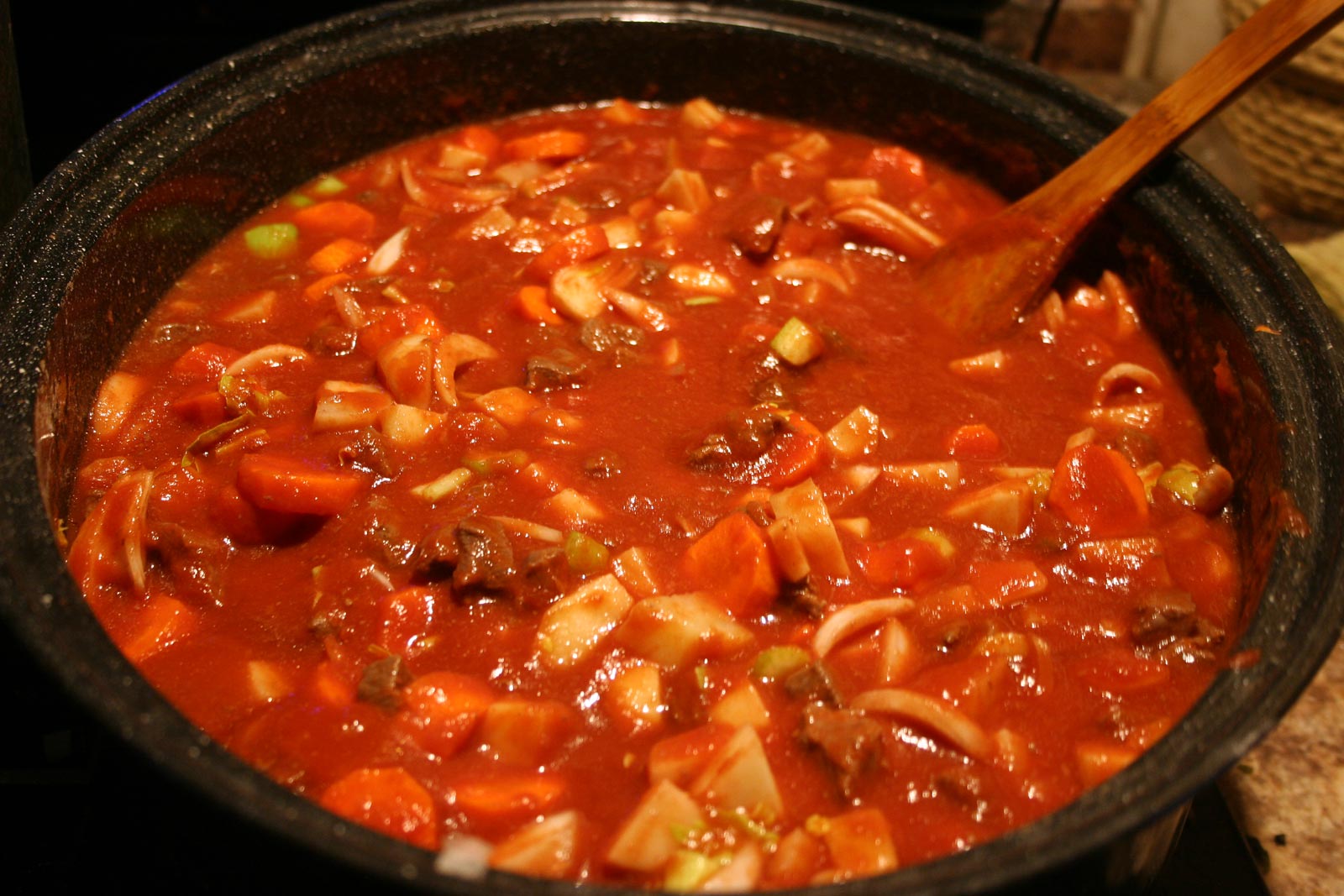 When I went down to get potatoes, I noticed one of those huge Dakota Pearl potatoes had a damp spot on the end, indicating rot starting. So I brought that one up. It was, honestly, as large as two of my hands! And when I peeled it, there was only one small bad spot and the whole giant potato was as solid as could be. Wow! I expected at least some hollow heart as it was raised in a summer of drought, with irregular watering at best. What a surprise!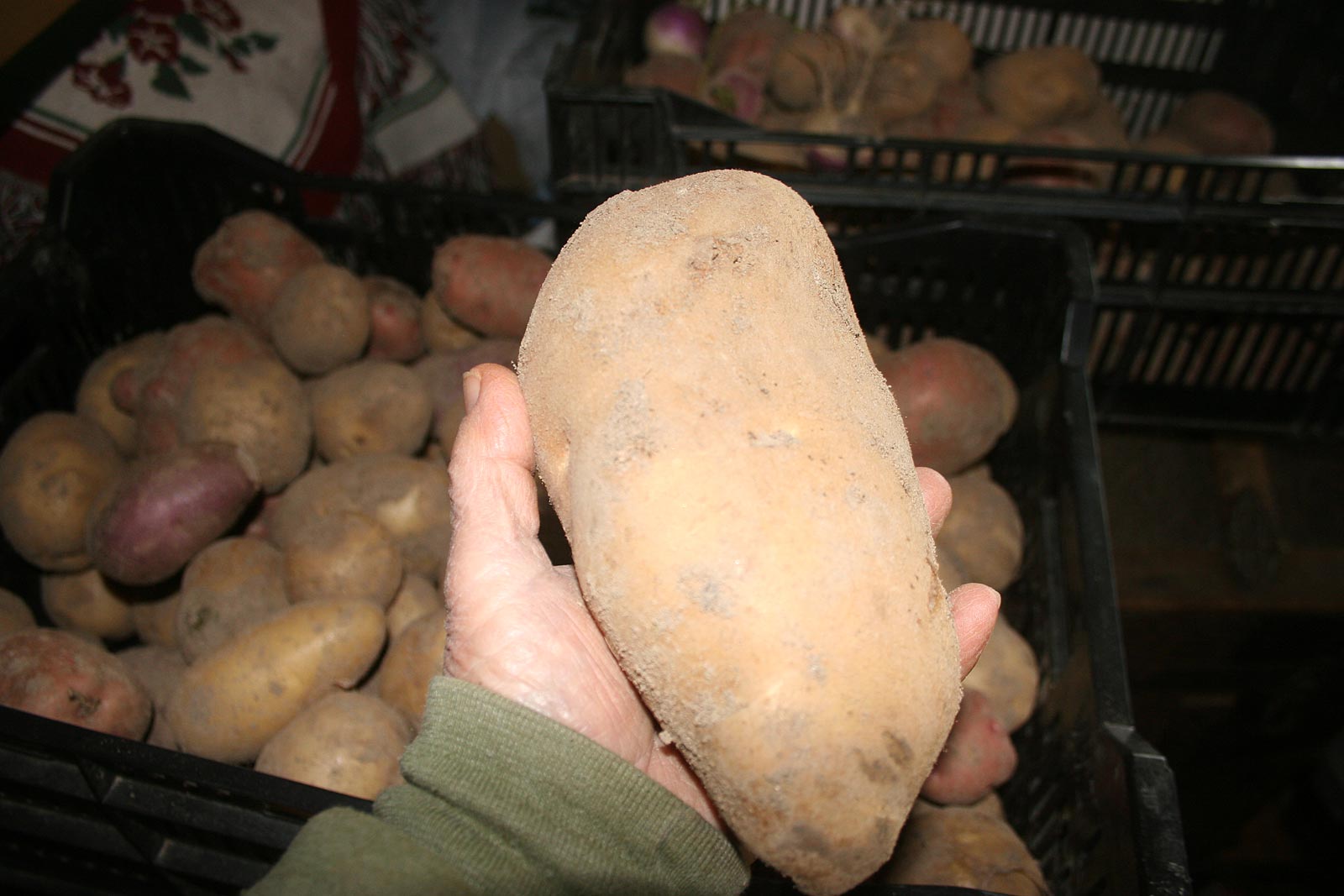 I did have to laugh though. When I was making the stew, I took the peelings out onto the driveway where we feed the deer squash and pumpkin bits. And right away, three deer popped up. It was peculiar; here I was making venison stew…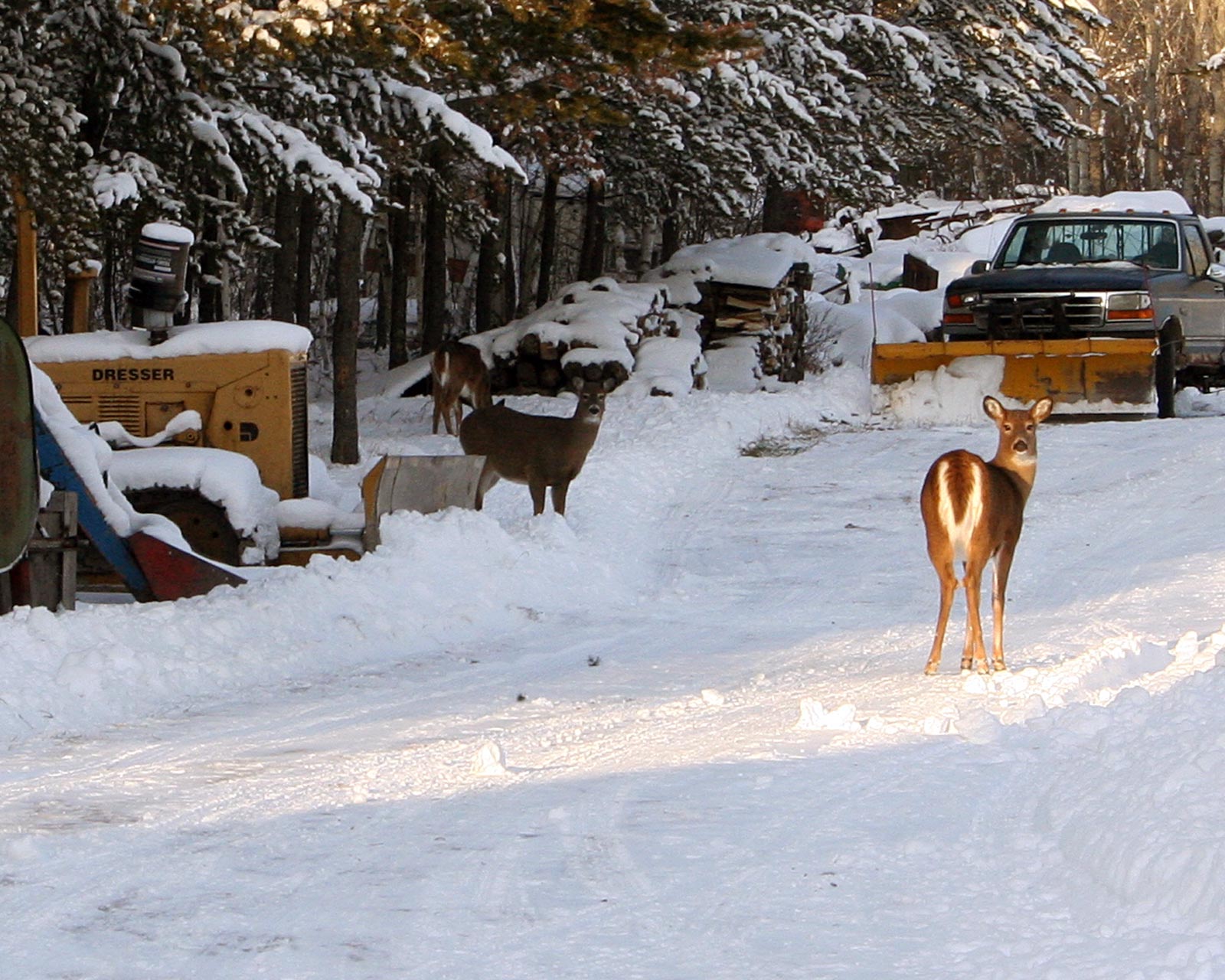 — Jackie