Tomorrow our two biggest steers go to butcher
It's always kind of a sad day when we load the beef steers into the trailer the day before they go to butcher. We treat all of our animals with kindness and love and they all learn to enjoy being scratched, coming for treats, and having people work around them. So they are not wild at all. I hate loading them, both because I feel sort of like an axe murderer and because Will always ends up yelling at me when we're working them into the chute. But today Will loaded them by himself. (He knows how I hate it.) The two steers, one Shorthorn and the other a Black Angus, are comfortably in the trailer and ready to go first thing in the morning.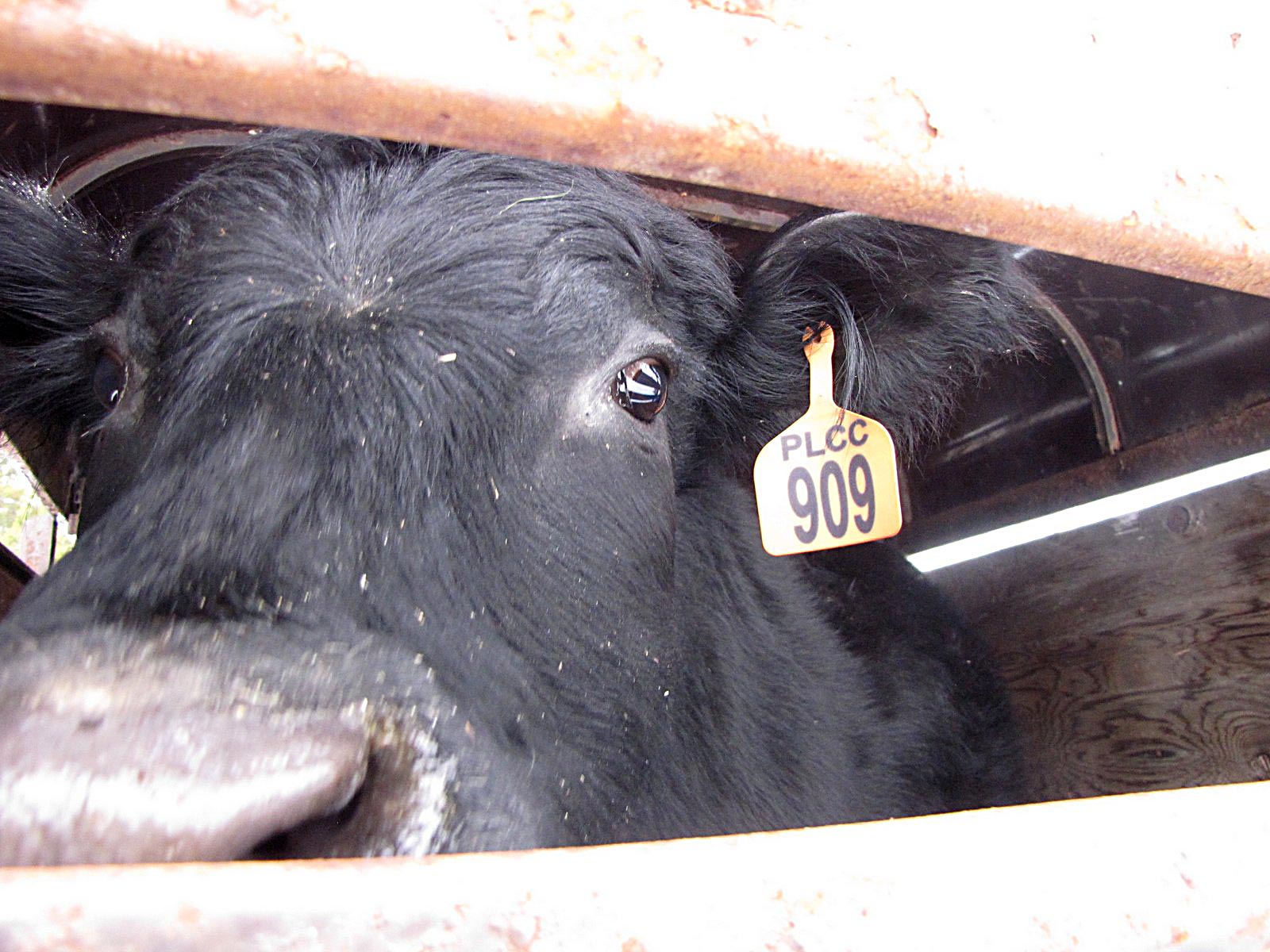 Besides the meat we set aside for ourselves, we've sold a steer and ¾ to buyers who love our organically raised beef. It sure helps with the feed costs. You can check out my article in the Twenty-Third Year Anthology or read more about raising your own meat in my book, Homesteading Simplified.
Since we'll be having a lot of meat heading home soon, I've got to get busy and can up the remaining beef in the freezer and clean it out to receive this year's meat. I love that a lot and quickly get over feeling bad that we butchered the steers. After all, we do eat like kings around here! — Jackie