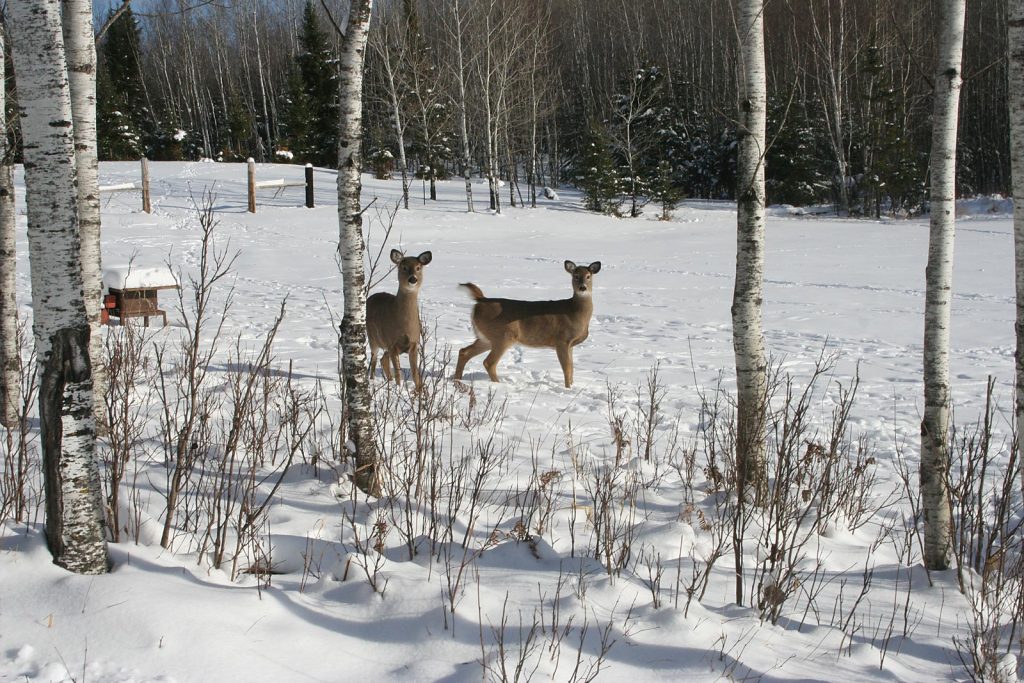 It's amazing how much gets done when the sun is out! I really think the sun increases your energy in the winter. Besides, when it's above 30 outside chores are so much more pleasant. I took the four wheeler out to feed the deer on the trail in the East pasture and found them already waiting. They like the sun too! Watering the cows and horses today was actually a pleasure. As I stood watching them come to drink and walk about, I spotted several deer in the woods and a beautiful Bald Eagle flew close overhead — very nice against a blue sky. One of our stock tanks is getting a lot of ice build-up so Will is going to dig out one of our wood-fired stock tank heaters. Although you do have to keep putting wood in them every half hour to hour, they thaw out a tank full of ice quickly so the animals can drink warm water. (If you'd like more information on building your own wood-fired stock tank heater, check out my article in Issue 138 of Backwoods Home or the Twenty-third Year Anthology.)
Will and Hondo went to get our mail and I was pleasantly surprised to find the first "new" issue of Backwoods Home. I stopped everything and sat down to read. How exciting to see our good old favorite back in print again! I never did get the most out of my Kindle … I guess I'm just old.
I've been busy packaging seeds like mad. As our catalog will soon be out, I'm sure plenty of folks will be — just like me — planning their Spring gardens and will need seeds to fill it. Seeds for plants you can save your own seeds from, come fall. (You not only plant history but also save a bundle by planting open pollinated seeds.) I can't get over it; seed saving was so common in Mom and Grandma's day. Today it's a lost art that is thankfully, coming back.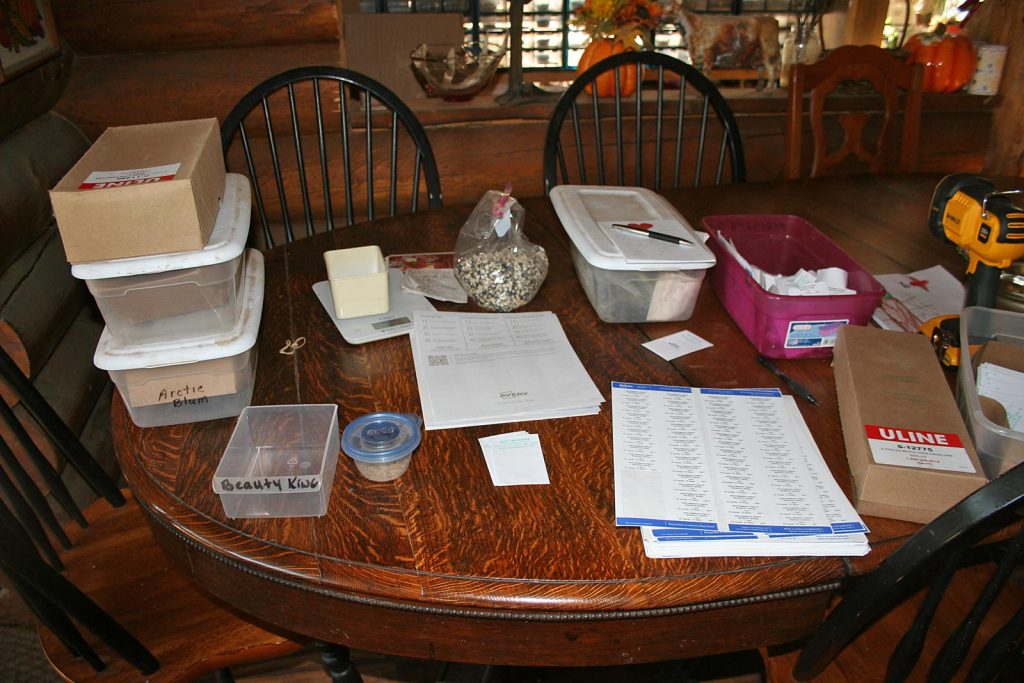 Will spent most of the day working on our new solar array. He got a lot done and said it was so much faster today than working at -27. I guess so! He's got the combiner box all wired and tested; the panels are doing their job well. Now he's working in the basement, mounting the charge controllers on a piece of plywood which is mounted to the block wall. All in all, we'll end up with five charge controllers as we have not only the new panels and our "old" ones, but also a bunch of older-style panels in the basement which will be mounted down by the duck house, feeding electricity into the house. Wow, we won't know how to handle all that electricity. (No, we can't sell it back to the power company; we're more than a mile from a power line!)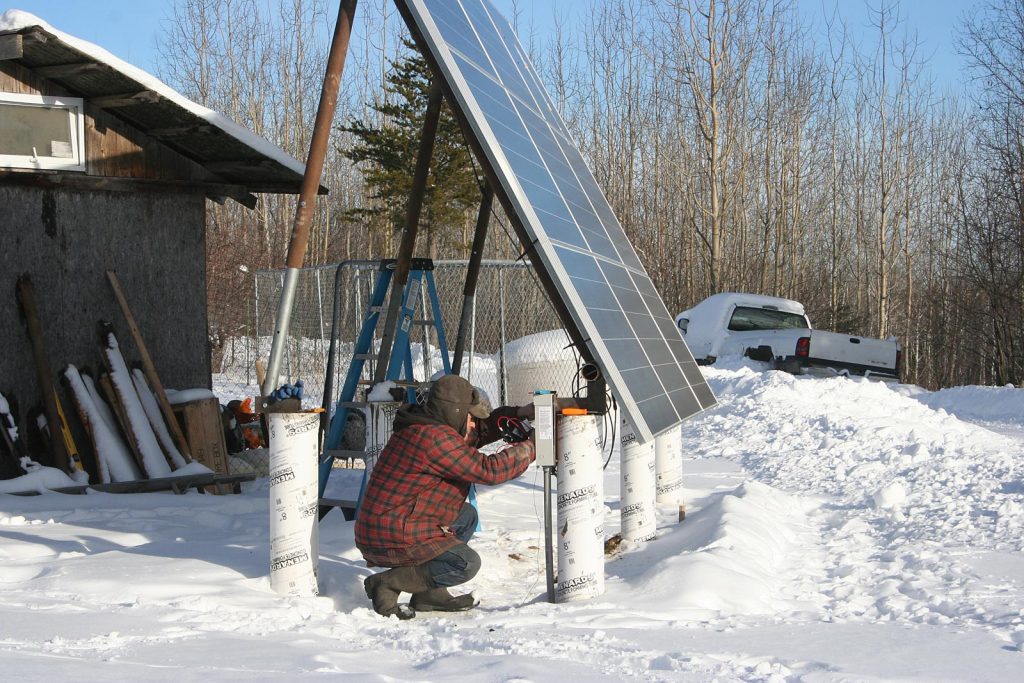 I've got a bunch of dry beans I want to get canned up as they're just so handy to have in the pantry — no long cooking when you want to have beans. I've done chili but next is pintos for refried beans and some baked beans, which are like Campbell's Pork and Beans but with more pork and not so watery. Yum! — Jackie