Tuesday, October 6th, 2015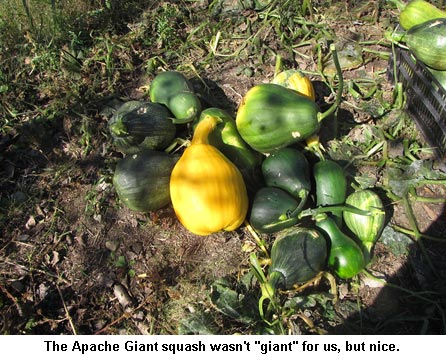 Whew! It's been freezing nearly every night so all the squash and pumpkins had to come inside. This year, we've put them all in the house. (Last year the cows got out and ate a lot of the ones we stored in the barn. Now we stumble over pumpkins and squash everywhere. They crowd the entryway, the spare bedroom, the kitchen, and dining room. More than 120 Hopi Pale Grey, two dozen Apache Giant, 20 San Felipe pumpkins, 40 Howdens, a handful of Atlantic Giant pumpkins, Gila Cliff Dweller squash, and some assorted ones from here and there.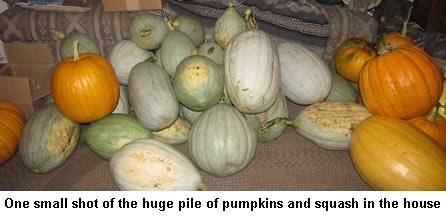 On top of that are buckets full of potatoes and rutabagas. I still have to pull the carrots and parsnips.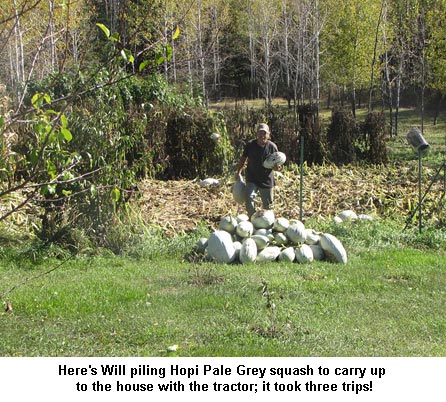 Oh, I didn't mention the crates of tomatoes sitting everywhere, even on top of the piles of squash, did I? There's FOOD everywhere!
I'm sure not complaining, but folks' eyes sure bug out when they come in the house, nowadays! –Jackie