Wednesday, April 22nd, 2015
We nearly always get an April blizzard so when we passed through much of April with warm temperatures, we figured it missed us this year. Well… kind of. We didn't get a blizzard but for the last several days we've been having wet, nasty snow.
I've been getting a lot done inside because of it. All of our tomatoes are now transplanted and I'm working on our peppers. I should finish them today and start the petunias which will hang off our front porch in hanging baskets, tomorrow.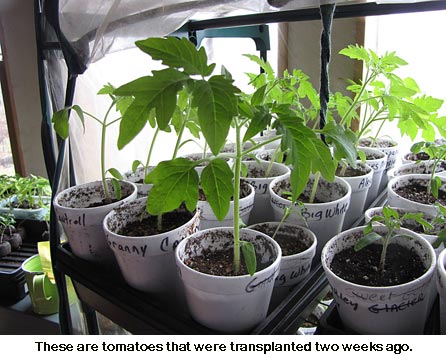 Will's off to a farm auction today with truck and trailer so I'm wondering what new equipment will come wandering home. Well, not new equipment — rusty old equipment actually. But usable… sometimes with a little work (or a lot). But that's how we manage to equip our homestead and still be able to afford it. Ah, homesteading! — Jackie