Tuesday, December 10th, 2013
We're under an Arctic blast with HIGHS in the below zero readings and lows … well, we really don't want to go there. So we do chores in steps, warming up between, then do things inside that have been let slide for awhile. Will's again working on the rock wall behind our wood stove in the living room. It's slow work getting it just right, but he's definitely making progress. I'm excited to see the way it's turning out. And impatient to see how it looks finished with the rustic wood shelves in it, too! My grandfather collected Indian relics from his fields where he farmed and I have a couple of old wooden crates with ax heads, spear points, and arrowheads in them and we'd love to display them on those shelves. The last time some were displayed was back in the forties in a Canadian museum! And with our family's Native heritage, those pieces speak volumes to us.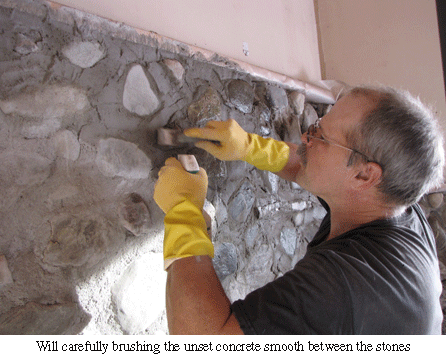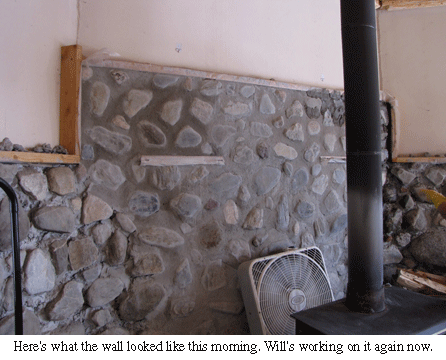 I'm getting ready to can up the frozen Thanksgiving turkey and rearranging things in the house to get rid of the clutter that happens on a busy homestead.
Brrr. I just looked at the thermometer. It's noon and -8 degrees. I guess those beavers sure knew what was coming! — Jackie