Thursday, January 22nd, 2015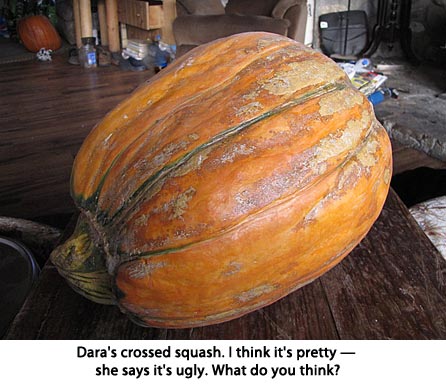 Nothing like you'd imagine! Hopi Pale Grey is football shaped with a "belly button" on the blossom end. Marina Di Chioggia is pumpkin shaped, dark green and warted. My friend grew the two C. maximas, which crossed and resulted in a plant that produced nine unusual orange w/green squash with a big "belly button." We both kept a squash, then this week, we tried baking them. They were quite good. So we saved our seeds and will play around with them this spring and see if we can stabilize the characteristics such as taste and color, creating a "new" squash of our own. What fun!
Monday, a UPS truck came rolling into the yard and the driver handed me a flat box. I had not ordered anything so was puzzled. On opening it, I was surprised to see two copies of my Western, Summer of the Eagles. They were proof copies for Will and me to check over for mistakes before the real deal hits the presses. We were pretty excited to see what the (nearly) finished package would look like. So we've been busy editing for mistakes (typos, etc.) and finding just a few. Soon it'll be ready for the presses to run! How cool is that?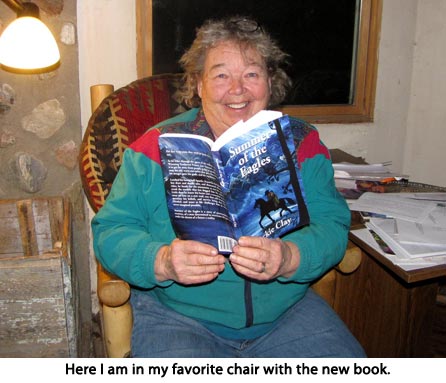 I'm getting ready to fly to Aberdeen, South Dakota, early Thursday morning. Whew! Canning when I get back will seem like a vacation! Hope to see some of you there. Come up and say hi! — Jackie